If you're looking to emulate Brad Pitt's effortlessly cool style in Damien Chazelle's feature film Babylon, then you're in luck. Pitt donned the Jacques Marie Mage Zephirin 47 sunglasses and their reference number, JMM-ZPTX-26, in the movie. However, the stunning sunnies have already sold out due to the mere 650 units available.
Perhaps this could be a sign of a brighter future for Jacques Marie Mage as its fan base increases post-Babylon release? Whatever the case may be, it certainly shows that Brad Pitt is ahead of the curve when it comes to current trends, both on screen and off.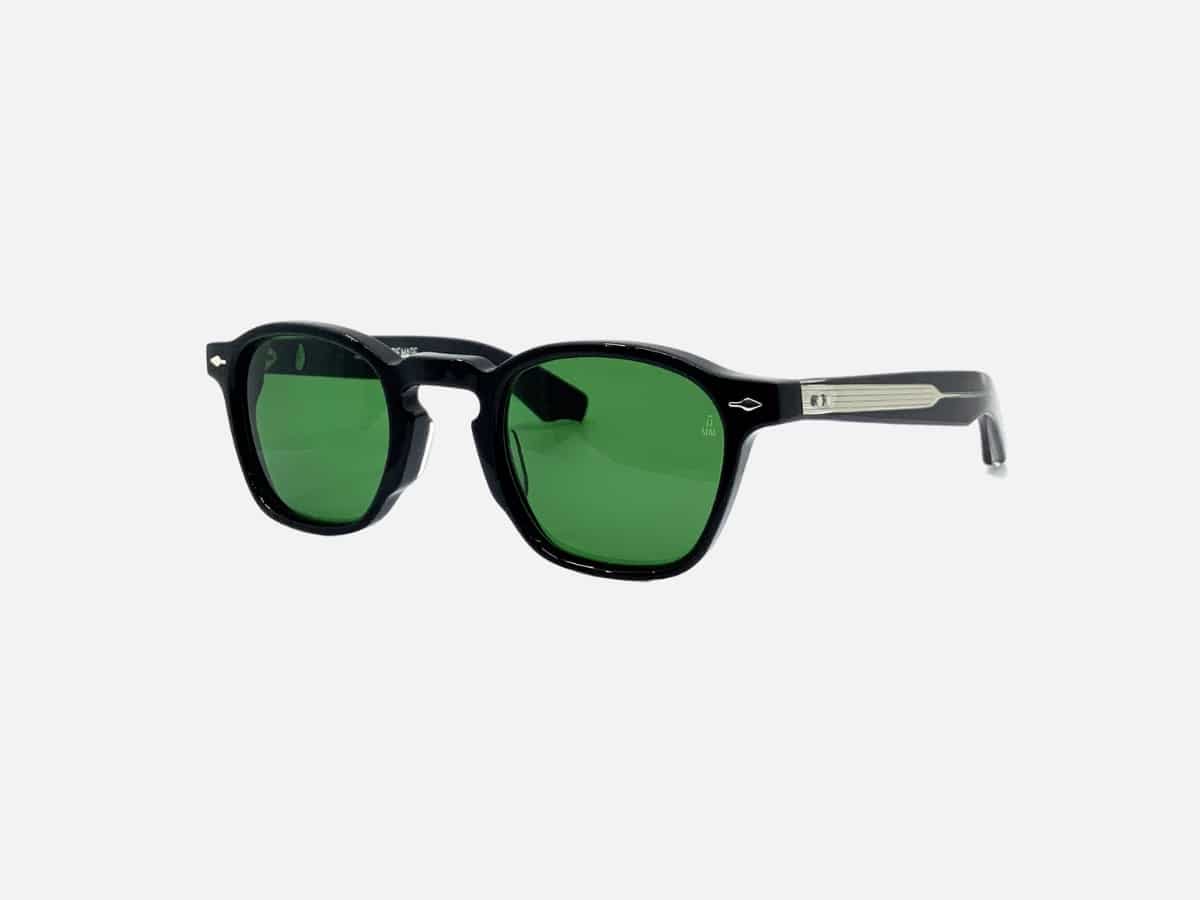 Jacques Marie Mage Zephirin 47
The Jacques Marie Mage Zephirin 47 are a spectacular pair of sunglasses from what many refer to as the top sunglasses maker in the world. We'd describe them as the Patek Philippe of sunglasses or the equivalent of a Bentley. Handcrafted in Japan and finished with the best acetate in the business, these limited-edition Zephirin frames feature semi-transparent elements to display sterling silver hardware.
Not only are they some of the best-looking sunglasses we've seen since Jeff Goldblum rocked custom Jacques Marie Mage in Jurassic World: Dominionthey're period correct for the movie. The sizing (listed below) is referred to as "pre-WWII sizing," denoted by the wide rectangular frame that measures 142mm. Inside those frames sit deep vintage green CR39 lenses that appear closer to a traditional black when worn.
To get your hands on a pair, you'll have to sift through a few retailers to find out if they have any in stock. We've done some digging and found three retailers to start your journey and listed them below. Alternatively, brands such as Garrett Leight offer similar sunglasses for roughly half the price. We've been wearing their Kinney Sun for years, and the new Byrne Sun is very close to the JMM design.
Material: 10mm cured cellulose acetate frame, custom double laminated acetate temples and green lenses.
Hardware: Sterling silver
Lens: Deep vintage green CR39
Temple length: 145mm
Frame width: 142mm
Lens width: 47mm
Bridge: 26mm
Buy it here (END.) Buy it here (Good See Co.) Buy it here (Leidmann)
You'll also like:
Best Australian Sunglasses Brands
James Bond's 'No Time To Die' Sunglasses Could Be Yours
Persol's 714 Steve McQueen Sunglasses Make a Return