Just as we escape the chaos of holiday family time, HBO has announced the dysfunctional Roys are back to trigger all the trauma associated with having relatives. The new teaser trailer for Succession season 4 suggests more ruthless and cutthroat behaviour is on the horizon, with the siblings in turmoil following the failed coup against their father in season 3. Mark your calendars, because fans will be able to witness this unfolding war from March 27.
You'll also love:
Head Back to Rydell High with First 'Grease: Rise of the Pink Ladies' Teaser
INTERVIEW: How Margot Robbie Became Hollywood's Favourite 'Wild Child'
'Drive to Survive' Season 5 Release Date Confirmed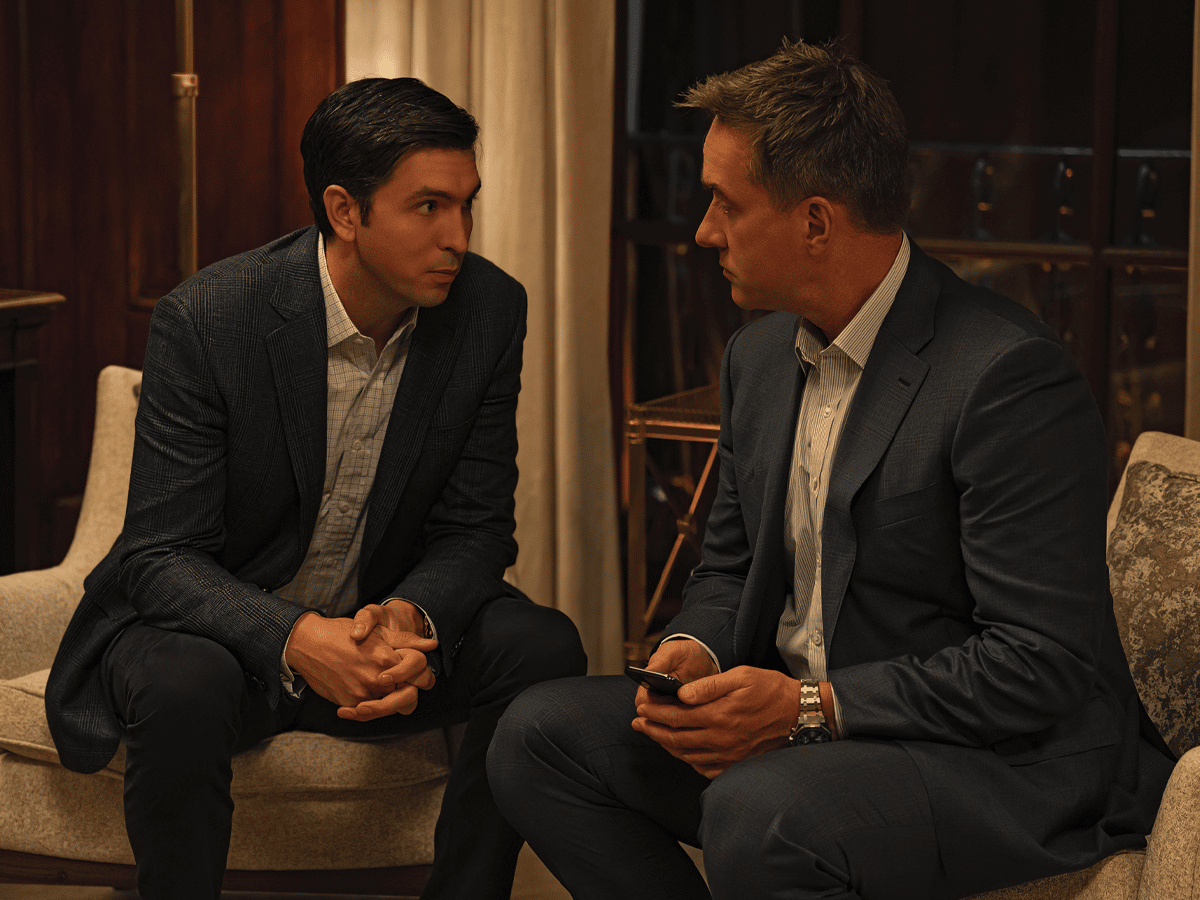 Created by the mastermind behind VeepJesse Armstrong, Succession has been a fan favourite since its debut in 2018. The show, which explores themes of power and family dynamics, has been a hit with audiences and critics alike, racking up a whopping 48 Emmy nominations and 13 wins, including Outstanding Drama Series for the second and third seasons.
The show follows the lives of the Roy family, led by patriarch Logan Roy (played by the incredible Brian Cox) and his four grown children, Kendall (Jeremy Strong), Siobhan (Sarah Snook), Roman (Kieran Culkin), and Connor (Alan Ruck). In Season 4, the family is faced with the prospect of the sale of their media conglomerate Waystar Royco to tech visionary Lukas Matsson (Alexander Skarsgård). This sale is causing quite a stir between the mogul and his kids, with a power struggle between the family set to reach new hilarious heights.
But it's not just the Roys who will be causing a stir in the upcoming season. We have an all-star cast joining the family, including Annabeth Gish, Adam Godley, Eili Harboe, and Jóhannes Haukur Jóhannesson, Harriet Walter (Lady Caroline Collingwood), James Cromwell (Ewan Roy), Natalie Gold (Rava Roy), Caitlin Fitzgerald (Tabitha), Ashley Zukerman (Nate Sofrelli), Larry Pine (Sandy Furness), Mark-Linn Baker (Maxim Pierce), and Pip Torrens (Peter Munion).
We also have returning cast members such as Matthew Macfadyen, Nicholas Braun, J. Smith-Cameron, Peter Friedman, David Rasche, Fisher Stevens, Hiam Abbass, Justine Lupe, Dagmara Domińczyk, Arian Moayed, Scott Nicholson, Zoë Winters, Annabelle Dexter- Jones, Juliana Canfield, Jeannie Berlin, Cherry Jones, Hope Davis, Justin Kirk, and Stephen Root.
As we know, Succession is no stranger to awards and accolades, in the last season it earned the SAG Award for drama ensemble and swept at the WGA, DGA, and PGA. So, it's safe to say that the upcoming season is going to be nothing short of gripping. Succession season 4 will premiere on March 27 on BINGE, with new episodes dropping every Monday. You can catch up on all the previous seasons on the streaming platform now.
Check it out
You'll also love:
Head Back to Rydell High with First 'Grease: Rise of the Pink Ladies' Teaser
INTERVIEW: How Margot Robbie Became Hollywood's Favourite 'Wild Child'
'Drive to Survive' Season 5 Release Date Confirmed