Microsoft has officially announced the third phase of its partnership with OpenAI, a research and deployment startup best known for making ChatGPT – an AI-driven chatbot that has been greatly appreciated by users all around the globe, who find it easy to comprehend the answers provided.
The multi-billion dollar deal is strengthening Microsoft's foothold in the world of artificial intelligence and comes at a time when demand for such technology is higher than ever. OpenAI will be granted access to Azure Cloud Computing resources, along with tools from Microsoft's AI-focused products stack that should help grow and expand their range of services even further. This collaboration will benefit both parties and could very likely lead to new heights in terms of consumer experience.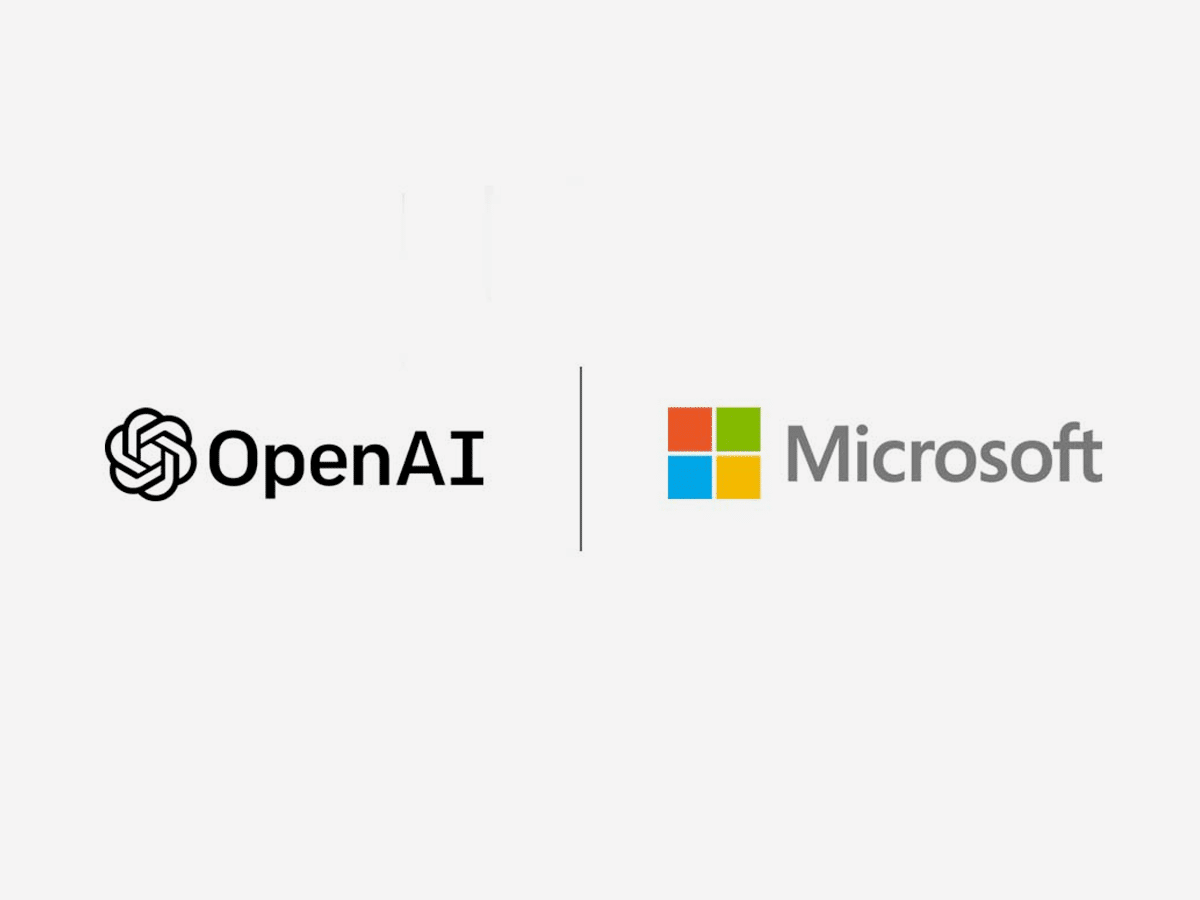 Microsoft is making a concerted effort to make artificial intelligence (AI) technology the defining force of its current and future products. In a new collaboration with OpenAI, the tech giant is looking to unlock AI's full potential in order to build tools and services that are beneficial for everyday life. The ultimate goal is for AI to be "safe, useful and powerful" but only time will tell whether Microsoft's latest venture will succeed in engineering an AI-backed revolution or merely join the long list of projects ultimately doomed for failure.
Microsoft and OpenAI have once again joined forces with a new "multiyear, multibillion-dollar investment" to drive the development of AI. This added boost of resources aims to magnify both companies' research capabilities and allow OpenAI to accelerate its work in the field. Microsoft has also agreed to provide Supercomputing systems for the research aspects of the project, scaling up their cloud offering, Azure, to handle the enormous amounts of data needed for these innovative projects. Ultimately, these resources mean that customers now have an unparallelled scale in which they will be able to develop and deploy their existing AI applications while giving researchers more access than ever before.
This recently announced collaboration between Microsoft and OpenAI is certain to produce exciting advancements for their respective products and services. Already, Microsoft has acquired exclusive cloud partner rights for OpenAI and have access to Microsoft's cloud services, allowing them to make big strides in the research aspect. Additionally, they plan on deploying OpenAI's models across a selection of consumer and enterprise products which will introduce entirely new categories of digital experiences. This intense collaboration with its eye towards the future promises great things ahead.
Microsoft is embarking on a mission to challenge the current search engine behemoth, Google, with its own AI-powered version of Bing. Although few details about this version have been revealed, it is rumored that it will be enhanced with ChatGPT integration.
Such a move could revolutionize the impact of Bing and could provide more of a challenge to Google, who are developing their own chatbot feature for its search engine. Microsoft's relationship with OpenAI has been a strong one since they funded them in 2019, and they have further invested in 2021. It will be interesting to see whether they can use this partnership to gain ground in the online search space against Google.
Satya Nadella, chairman and CEO of Microsoft, made a big announcement today regarding the company's partnership with OpenAI. This partnership is aiming to responsibly advance artificial intelligence (AI) research and make AI available as a new technology platform for developers and organizations around the world. With Azure, Microsoft will be providing access to the best AI infrastructure, models, and toolchain so that more people can be able to build and run their applications with ease. This tremendously exciting move shows that Microsoft is committed to furthering AI development while using its resources wisely to benefit society.